SculpSure®
Transform Your Body in Just 25 Minutes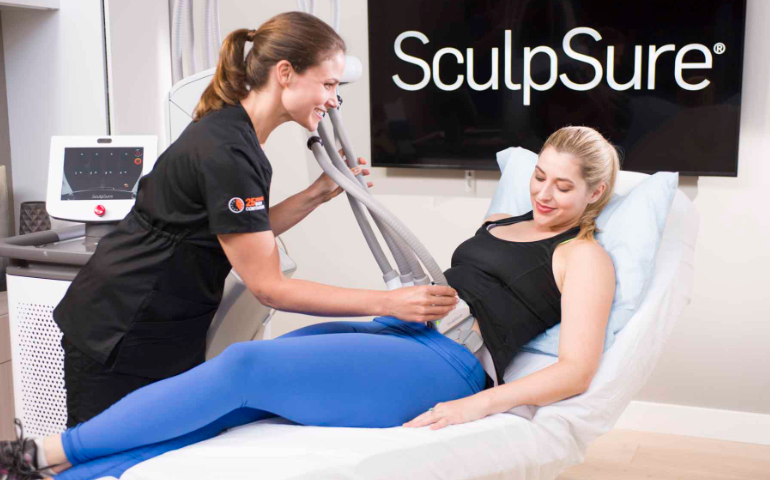 Most adults have stubborn areas of fat that just won't go away with diet and exercise.  SculpSure® targets problem areas, eliminating stubborn fat cells without surgery or downtime.
SculpSure® is a breakthrough in non-invasive body contouring treatment that uses light-based technology to kill fat cells. Just one 25 minute procedure will permanently destroy up to 24% of treated fat in problem areas such as the abdomen, love handles and more.
How It Works
SculpSure® is a breakthrough fat elimination system that allows patients to achieve a slimmer appearance without surgery or downtime. Using light-based technology, SculpSure® precisely targets fat cells under the skin, permanently destroying up to 24% of treated fat in one 25 minute procedure.
What to Expect at Your First Visit
During your first consultation, we will discuss your body contouring goals, assess your problem areas and answer any questions you may have concerning treatment. We will then develop an individual treatment plan to achieve your desired result. Before photos will be taken of the areas to be treated and saved to your electronic record for future review. A SculpSure® treatment takes approximately 25 minutes and may be scheduled during your first visit. Depending on the area and amount of fat loss desired, a second treatment may be scheduled to achieve optimum body contouring.
When Will I See Results?
During the next few weeks after treatment, damaged fat cells are naturally absorbed into the body and contouring begins. Some patients see results as quickly as six weeks. Optimal results are typically achieved at 12 weeks.
Is the Treatment Painful?
SculpSure® is comfortable and well-tolerated. Most patients feel nothing more than a warming sensation. You can relax, check your email or read a book during your 25 minute treatment. When you leave our office after treatment, you may go about your everyday routine without restrictions.
Is There a Difference Between Fat Loss and Weight Loss?
The number of fat cells stored in our bodies typically remains constant throughout adult life. After a SculpSure® treatment, the destroyed fat cells will not return. You will notice a loss of inches but not pounds. When you lose weight, fat cells become smaller in size, but typically do not decrease in number. Fat cells eliminated by SculpSure® will never return. However, that doesn't mean you'll never gain weight. Diet and exercise are still necessary to keep your remaining fat cells from expanding.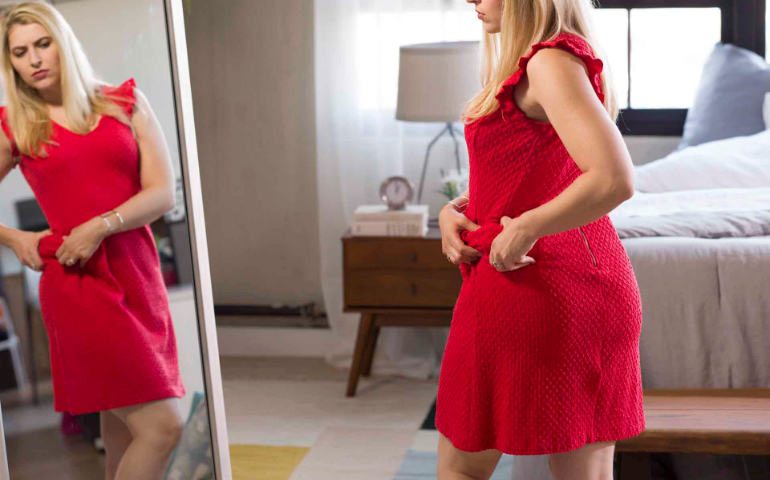 SculpSure® eliminates the stubborn problem areas that plague most adults even with proper diet and exercise. It is the only safe, FDA approved non-invasive procedure that permanently destroys fat cells in just 25 minutes.
Call Becky at Cosmetic Alternatives (812) 478-9494 for a free consultation and learn more about your customized SculpSure® treatment.